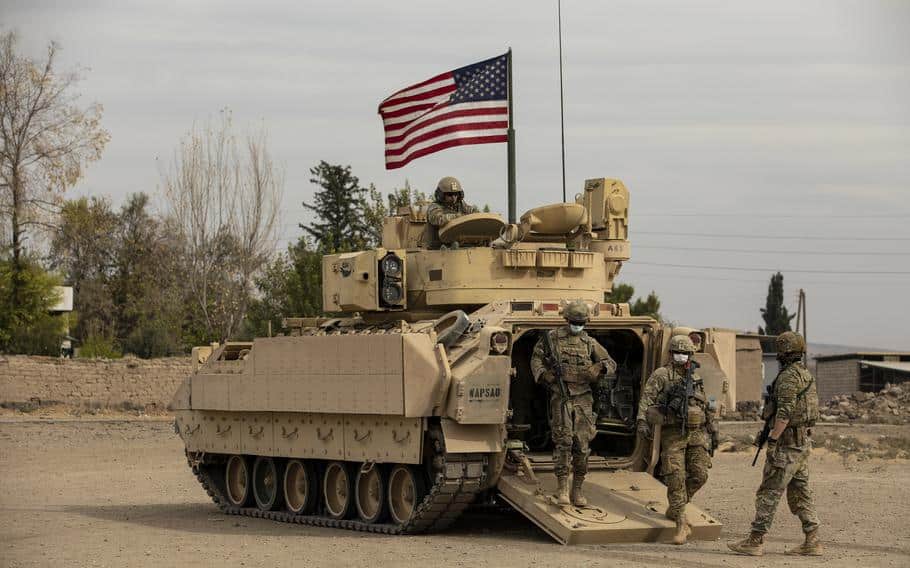 The U.S. military is likely to reduce the number of troops it keeps in the Middle East and Central Asia while remaining engaged in those regions to counter Iran and extremist threats, multiple analysts and a former head of Central Command said.
Fewer resources there would allow the Pentagon to concentrate on deterring China from engaging in a fight for Taiwan and other territories in Asia, and to keep focusing on Russia, which is in an armed standoff with NATO over Ukraine.
A 2021 federal review of troop deployments directed the Pentagon to assess its "enduring posture requirements in the Middle East."
Hondo Geurts on the Defense & Aerospace Daily Podcast
BENS Distinguished Fellow James "Hondo" Geurts visited the Defense & Aerospace Daily Podcast to discuss his op-ed co-authored with General Joseph Votel: Forging the Industrial Network the Nation Needs. Listen…
Happy Independence Day from BENS
On this most American of holidays, we celebrate the birth of the greatest country on earth. The Declaration of Independence was an audacious statement in 1776, issued and adopted by…
Receive BENS news and insights in your inbox.